Tri-color chameleon multi-faceted dice board game 7 dice set double monochrome color-changing plastic dice
Product Detail
Product Tags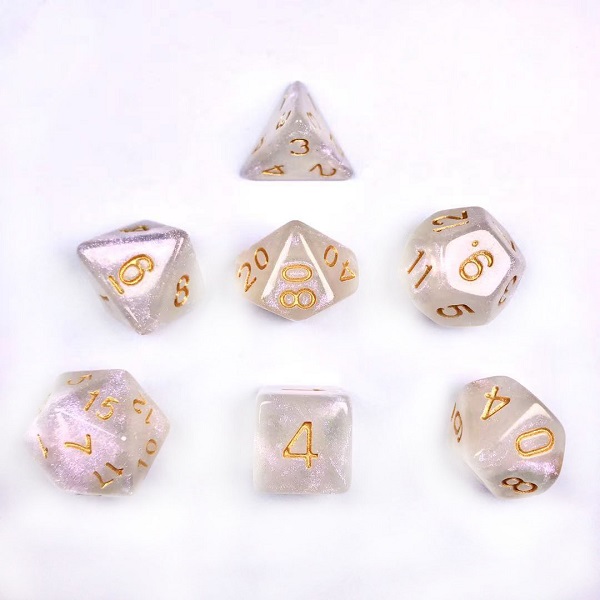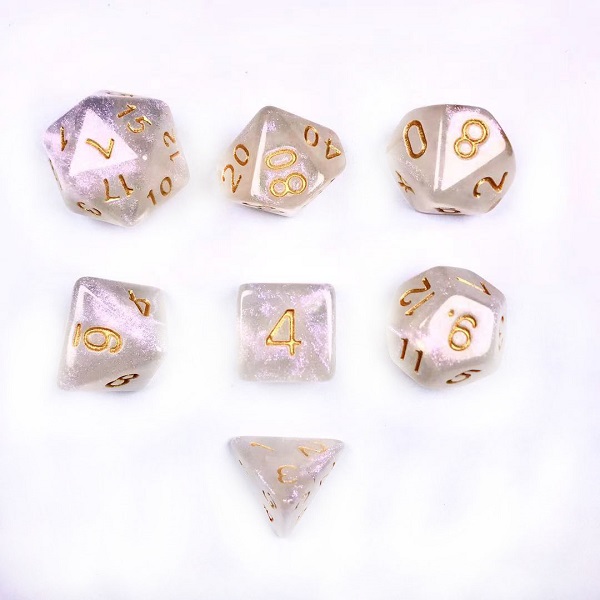 Product introduction:The outermost layer of the DnD is the background of the story, that is, what happened in the world. By extension, it could include a philosophy of the whole world, of the universe, of all things.
Product info: This is also known as the D20 system, which is the rule system with THE D20 as the core. The D20 system consists of D20, D12, D10 (two for percentages), D8, D6, and D4, with a total of seven dice that can summarize almost all events in the entire world. The D20 System also features a level-based HD/HP System, linear growth of character abilities, and more.
This set contains 1 D4, 1 D6, 1 D8, 1 D10, 1 D %, 1 D12 and 1 D20 in double monochromatic color with gold numbers
These dice can be used in role-playing games, math games, or just about any other game you can think of.
A large number of numbers are colored in bright blue for easy comprehension. The numbers 6 and 9 are clearly marked.
The quality check is to your satisfaction. If you are not satisfied, 30 days return guarantee.
If you are not sure how much you need at the beginning, you can tell us the approximate quantity, because the price of different sections will have different differences. As for the price, we will make corresponding step adjustment.
Due to personal computer Settings and pixel, clarity problems, please take the physical prevail. If you have any further questions, please feel free to ask us.
---
Previous:
2022 Newly Customised Polyhedron dnd RPG Aurora Gold-plated Blue Board Game Dice Universal
Next:
---
Write your message here and send it to us