2022 Newly Customised Polyhedron dnd RPG Aurora Gold-plated Blue Board Game Dice Universal
Product Detail
Product Tags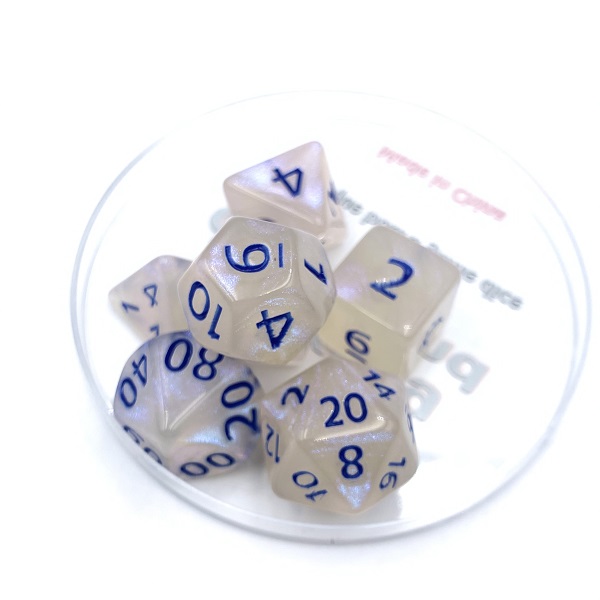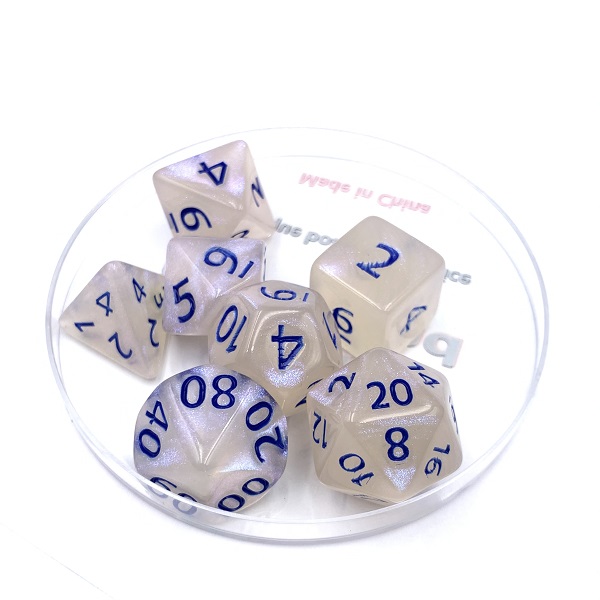 This set consists of 1 d4, 1 d6, 1 d8, 1 d10, 1 d%, 1 d12 and 1 d20, aurora gold-plated blue translucent, with blue numbers
O These dice can be used for role-playing games, math games or any other game you can think of.
O A large number of numbers are coloured in bright blue, which is easy to understand. The numbers 6 and 9 are clearly indicated.
Quality inspection satisfies you. If you are not satisfied, the 30-day return and exchange guarantee.
Refund: If you are not satisfied with the purchase for any reason, we provide a full 30-day refund guarantee.
---
Previous:
DND Eyeball Dice Dungeon and Dragon Dice DND Eye Dice with Box Set-Board Game 5e DND Accessories Boand Game RPG Game Beqinner Handmade Dice(pink)
Next:
Tri-color chameleon multi-faceted dice board game 7 dice set double monochrome color-changing plastic dice
---
Write your message here and send it to us